We know that the home buying and selling process can be difficult at times. Here are some frequently asked questions. We hope that these questions and answers will help you find clarity.
Frequently asked questions
FAQ's for Buyers
What do I do when I want to buy my first house? Step 1?
---
We provide a buyers consultation free of charge where we explain the entire home buying process to each buyer. We will walk you step by step in the process and talk about any questions you may have about costs, loan officers and more. After our consultation we will provide you direction on a specific loan officer that is unique to you and your needs. Schedule a consultation here! https://www.seanandblanca.com/buyerconsult
---
What are the costs when SELLING my home?
---
Great question. There are a few answers actually. 1. The hard costs are the closing costs that the title company charges, the agents commission, deed tax, and other small fees. This will cost about 6-7% of the sale. 2. If you're selling and buying a home, we offer a nice discount on our commission. Just book us for an appointment to see how that looks. 3. The cost of not knowing all of your options. This is the key that most sellers miss. Our specialty is giving our sellers 2 to 3 sale price scenarios. The 1st one is if they sell the home as is - what will they get? The second is, if they do some small cosmetic repairs and follow our amazing designer's advice, they can sell for $20-$50k more than they thought possible.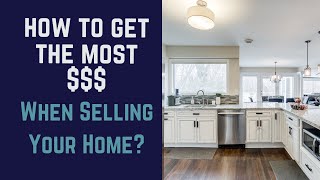 ---
How long does the buying process take? Timeline?
---
1-4 weeks to find the house you like (depending on the market and how choosy you are. 35-45 days to close. So one month if you rush and 2-3 months on average.
---
What's the best time of year to buy?
---
Coming soon!
---
How and when should I choose a bank/loan officer?
---
You should call your lender early in the process. Either before or after meeting with us. Please don't work with an online compapny like Rocket Mortgage. Work with a local Mortgage Specialist. We have great referrals. You'll have so much better customer service and sellers do not like to see approval letters from online banks.
---
How to pick a realtor when I buy? What should I look for?
---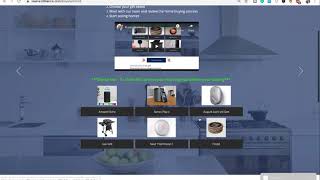 I think agents should have a great presentation that should explain how they can help you based on case studies, statistics, and straightforward advice without all of the pushy sales tactics. It's important that the personality is a good fit for the client as well. These days, a real estate agent should be more like a teacher, coach or an advisor and less like a salesperson. You can read one of my blog posts where I talk a little more in depth about this here: https://www.seanandblanca.com/post/researching-sean-and-blanca
---
How to strategically buy a house that I know won't be my forever house?
---
It's important to have the opportunity to build equity if you're going to be selling in 2 to 5 years. So one example would be the ability to finish a basement, make some updates that will bring a lot of equity and most importantly to have to be in a great location and avoid a busy road or other factors that can affect resale powerlines, neighborhoods where neighbors do not take care of their homes, avoid lots that slope towards the house, It's also a good idea to pick good trends and style when designing your home.
---
What are the costs when I buy a home?
---
Let's break this down to out of pocket expenses vs. soft costs. The good news is - as a buyer, you don't pay any commission! YAY! Hard costs - out of pocket fees 1. Your first cost will be your inspection - $300-$550. 2. Then you'll deposite your earnest money to secure your offer on the house you buy. That will be about 1% of the sale price. Soft costs - Closing costs. Your lender will provide a detailed document called a Loan Estimate. 1. Title fees 2. Loan fees 3. Insurace (one year paid up front) 4. Broker admin fee. Many companies charge $500-$750 for this. We only change $350.
---
---
FAQ's for the Seller
How do I get the most money for my house when I sell?
---
Right now the most important thing is the condition of the home. No one can change the location or structure of the house this means we focus on getting it READY for the market. We have seen prices increase $20k - $60k over other estimates from real estate agents. The first step would be to contact us for a free consultation. From there, we would give you access to our designer where they will help you get your home ready to sell. Each of our clients have full access to all of our contacts like painters, handymans and more to get the house in the perfect conditions for top dollar.
---
How to pick a realtor when I sell my home? What should I look for?
---
Coming soon!
---
What should I focus on fixing when I go to sell my house? What should I spend my money on to get the most return?
---
Every house is a case by case sitsuation but here is where we would start: 1. Painting 2. Flooring 3. Light updates on bathrooms and kitchens 4. Our biggest tip is decluttering your home! This is our specialty. We invest a lot more time than other agents working with the client to ensure they do the correct upgrades, and avoid the costly updates And poor decisions I will not bring them the return on investment.
---
---