Provided that your home sells, Sean and Blanca will waive their listing commission if they don't sell your home at the price they promise!
*According to the terms and conditions of the Listing Commission Waiver Agreement
DATA-DRIVEN - Since 2018, sellers who have sold with Sean and Blanca have made over $580,000 over the asking price. How much MORE will your home sell for?
Want proof? See the solds/stats here.
Book them for a no-obligation appointment to see how much your home will sell for - GUARANTEED!
Frequently asked questions
What areas or cities is the Sale Price Guarantee offered?
---
Currently, we are offering the Sale Price Gaurantee in Hennepen, Ramsey, Anoka, Carver, Scott and Wright Counties. We might concider other areas, just ask and we'll chat about it.
---
[Video] What are the rules for the Sale Price Guarantee?
---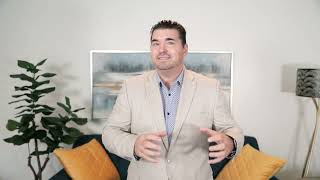 We have rules for your home to qualify for this offer. In order to explore the offer in more detail, please schedule Sean and Blanca for an in person (or zoom) meeting. Even if your home doesn't qualify, we can still help you sell for top dollar! Some of the rules - The Sale Price Guarantee is a fair and equal housing opportunity. - The homeowner must have clear ownership & title to the property. - To qualify, homes must be built in 1900 or greater. - The home shall either be vacant or occupied by the homeowner (no renters allowed). - This program is property & location specific. There are variables and each house is case by case. There is no guarantee that your property will qualify. Book us to learn the full details.
---
[Video] Can I set the price for my home?
---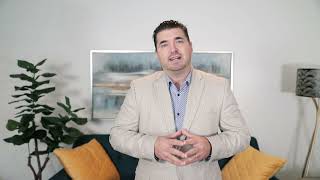 Absolutly! As the home owner, you'll be able to set your list price. We'll offer our expert market guidance and advice. Sean and Blanca will give their "Market Value Price" and the commission terms will be based off of that number.
---
What type/style of homes qualify?
---
Market valuation range shall be from 100k-450k Single-family homes, Townhomes, duplexes, and Condos qualify 3 bedroom or more for single family 1 car garage or more to qualify
---
Are there any restrictions with the Sale Price Guarantee?
---
This is a bold offer and our commission is on the line so yes, we do have some restrictions or disqualifiers. Here are a few of the restrictions/disqualifiers: - Foundation size less than 900 sq/ft for a single family. - Ceilings on main and upper level that are lower than 8 feet tall. - Undesirable or strange additions, layouts or floor plans. - A home that is destressed or has been condemned or severely damaged. - Pre-fabricated, modular or mobile homes. - Homes with wood foundation, slab foundation, crawlspace or low (under 7 ft) unusable basement (this excludes townhomes/condos). - Raw Land. - Mold or high levels of radon or other hazardous materials on the property. For example, one of our listings last year had mold and rott hidden under the stucco siding. No one knew about it. We had to sell for $20,000 less because of that large (unknown) repair. That would not result in us waiving our commission. That would be concidered a "Distressed Property." Book us for an appointment to learn all of the details.
---
Is this just another Real Estate Sales Gimmick?
---
No! We don't play those games. But we know why you'd ask that question. Just like you - we are tired of sales gimmicks (guaranteed offer programs) and for years we've been brainstorming a way to offer a no-nonsence, no-gimmick, straightforward offer to you! It's here now! As long has your home meets our rules and criteria, we will sell your home for the Market Value Price, or we'll wave our portion of the listing commission. Even if your home doesn't meet the criteria, we are selling homes on an average of 102% of the list price. What do you have to lose? Book us for an appointment. https://calendly.com/seanandblanca
---
What if I'm selling my house and buying another home?
---
That's great! We help clients all of the time sell and buy their next home. Nothing would change with this offer. This would just give you more confidenct that you can sell for top dollar or not pay as much commission if it doesn't.
---
[Video] Give me an example.
---
Sean and Blanca list your home for $300,000. For this example, let's assume our "market value price is $300,000. If Sean and Blanca sell your home for $299,999 or less - Sean and Blanca will not be paid a commission! That is a -$8,959 commission reduction! There is a minim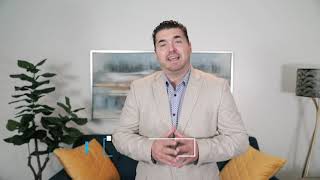 um fee when I waive my commission to eXp Realty plus a broker admin fee. So a minimum cost of $945. The same example, if Sean and Blanca list your home and it sells for $300,000 or more, Sean and Blanca shall be paid the full commission as stated on the listing agreement.
---
Why are we doing this?
---
Some will say that we're crazy! And there is some truth in that... But seriously why? #1 We love a challenge. #2 We've been selling real estate since 2006 and we've seen a lot of scams and gimmicks. We want to prove to our clients and to this industry that there are still agents with the market knowlege, CONFIDENCE and the GUTS to offer something like this. Will you take us up on our offer?
---
[Video] Is this a Guaranteed Offer or Guaranteed Sale Program?
---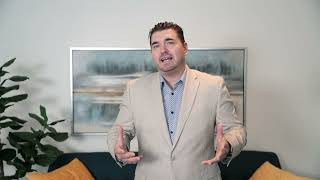 No. This is NOT a Guaranteed OFFER program. This is a Sale Price Guarantee. Provided that your home sells, we have a price that we promise it will sell for. If we are wrong (if it sells lower) we'll waive our listing commission. To learn more, book us for an appointment.
---
How is it possible that our sellers have made over 1/2 million dollars over the list price since 2018?
---
Great question. First off, not all of our listings sell above the asking price. Most do. These stats are looking at all of the homes that DID sell over the asking price (since 2018) and producing the number. The reason we're performing so well is because we're taking the extra time and effort to guide our clients. We advise our clients on the correct improvements in order to sell their homes for the highest price possible. We work with a designer and contractors to get the house to its best condition (without breaking the bank). It's simple - by giving our clients the best advice, market knowledge, and connections/referrals, our clients are reaping the rewards. For more datails visit this blog post. https://www.seanandblanca.com/post/sean-and-blancas-home-sellers-have-made-over-1-2-a-million-dollars-over-list-prices
---
How much commission do you charge?
---
Keep in mind that we're guaranteeing that we will sell your home for top dollar so we're really earning our commission ;) We charge the industry standard which is 6% commission. Let's break this down more: 2.7% will be paid to the buyer's agent and 3.3% will be paid to Sean and Blanca. If the home sells below the "Market Price" the potion that would be forfited is the 3.3%. We would still pay the buyer's agent portion (2.7%).
---
---
Here are a few case studies: