Updated: Mar 31, 2020
Blanca and I have been married for 19 years. We have 3 kids and we've ran our business together for about 12 years now. Like all married couples, we've been through a lot but we're still standing. We are always seeking to get better. Settling for an average marriage is out of the question for us. We want to take our marriage and business to the next level but having a perfect marriage is for social media-dream-land. We have a great marriage NOW but the road was not paved in gold by any means.
People always ask Blanca and I, "How is like working with your spouse?" They ask this with a smirky grin on their faces. We know what they're really saying: "you guys must be crazy! I would NEVER - in a million years, work with my spouse." Many have actually said this.
Normally, we just give the short answer:
"Oh we have our good and bad days but we make it work.. Haha ya funny." And that's all we say.
Here is what I now say:
"Of course it's not always easy! It takes work, therapy, reading books, lots of late night talks and yes, arguments - BUT, Blanca is the woman of my dreams! Why would I not want to work with her?! Why would I send her off to a job while I go somewhere else and never get to see her? Why would I let her skills and strengths be taken from our family/business when we can be building our legacy and our own future together?
And there is nothing wrong with couples who decide they don't want to work together. Having a great marriage doesn't mean you have to have a business together. Obviously we're a unique couple who have similar interests but the point of this article to to show people - YES it is possible - but you need to have a certain mentality and... be a little crazy!
Here are the top obstacles and advice that I'd like to share with you:
#1 Do not live in fear. We cannot live in fear of failure. Many couples fear divorce. They think that working together would the be the nail in the coffin. If your relationship is on shaky ground that could be the case, so you have to be very realistic about your relationship. Instead, we fear the repercussions of not following our dreams and never accomplishing what we want in life. We fear the herd-mentality and this copycat-culture. We say: "Craft your own life and stop looking at everyone else!" Only take advice from people with a proven track record and who have succeeded in areas where you want to succeed. Recognize fear (it always comes) when it arises and deal with it!
#2 Go All In. Building a marriage, a business and a future together means going all in. Since I'm a guy, here is a car analogy. Why would you buy a Ferrari and never have the guts to shift it into 2nd gear? A marriage and a business is like a sports car. You can park it in the garage and look at it, or you can take the car onto the autobahn highway, scream into the fast lane and give those Bugatti's a run for their money. Of course, when you push anything to the extreme (a car
or a relationship), that means you'll have to perform the proper maintenance = time alone, date nights, travel together, enjoy one another, and make your spouse feel loved. (For us, this is still a work in progress.)
#3 Use each other's strengths to complement the business. Blanca's talents and strengths are much different than mine. Write these strengths down and implement them into the business plan. People love Blanca and she loves people, so she is the best at making people feeling great. I'm the techie one who is more straight to the point.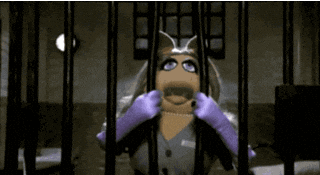 I have the vision but people don't gravitate to me like they do it with Blanca. So together we make it work, focusing on each other's special abilities and complementing each other to achieve the best result!
#4 Set boundaries. OK, this one saved our marriage! Outside forces will try to derail your marriage and your business. You need to learn to recognize them and establish boundaries. Once you do this, you'll be able to stop bullets like NEO rendering the attackers powerless. It takes courage and seeking wisdom. Ask yourself, what outside forces could derail your marriage? Unfortunately, well-intended family and friends can be the most hurtful to a business and/or marriage. This is a deep topic so I'm going to recommend a book. (Here it is.) I will just say this: your number one responsibility in life is your spouse, your kids and yourself. Not your parents and not your siblings. If the drama from outside of your family circle is pulling your marriage into a blackhole, you must establishing proper boundaries! Get help!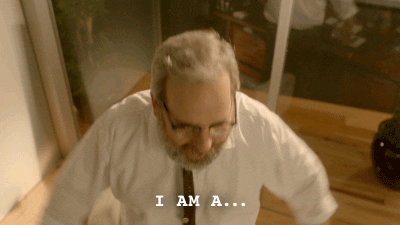 #5 Give each other Grace! God doesn't punish you for every mistake you make. Don't be an unbearable perfectionist! Your spouse is not perfect (neither are you). We will make mistakes in all areas of life. Be ready for them and give each other grace. Don't be a dictator!
#6 Have fun and love each other. Selling dozens of homes is great but if you never have fun then what's the point?! And if your love life is on the back burner, think back on the nice things you did to get him/her to fall in love and DO THOSE THINGS! Send her flowers, surprise each other, get a small gift, ask her out on a date. Whatever works. If you're ​totally lost, then here is another great book called The 5 love languages. (Yes You Men!). We may never master this but we must keep working towards it! Stop watching every sports game and love on your spouse!!
#7 Spiritual growth. You know the old saying, "If you're not growing, you're dying." It is 100% true in business and in marriage. God has lead us (and will lead you) to the people, the church, the leaders, the friends, the knowledge and the truths that has saved and shaped our marriage. He has uncovered our strengths, gifts and weaknesses and laid out a path. It's called Providence. It's defined as: "the foreseeing care and guidance of God over his people."
It's an adventure, but it doesn't just happen by sitting idle. Will you have the courage to follow it?
We wish you the best in your marriage and if you're thinking of partnering with your spouse in business more power to you - you can do it! If you need a few pointers, don't hesitate to connect with us. If we can make an impact on your life, we'd love the opportunity!
Truly,
Sean and Blanca
#seanandblanca #realtorlife #realtorstyle #ReatorCouple #husbandwifeteam #marriageandbusiness #minneapolisrealestate #minnesota #minnesotarealestate #relationshipgoals #marriagecounseling